Design of Application On/Off Electronic Device with Markov Model Using Speech Recognition on Android
Abstract views: 405
Design of Application On/Off Electronic Device with Markov Model Using Speech Recognition on Android
Abstract
Electronic devices are supported by a switch that is used to turn the device on and off. Manually pressed switches with distances between remote switches to cause less efficiency in saving human time and manpower. This can be solved by building a system to control electronic devices automatically. The system uses human voice commands to turn on and off electronic devices. The command will be processed into text by the Google Voice Speech Recognition library. The Android app sends human commands that have been processed by Arduino Uno R3 microcontroller. Commands are obtained after the text and data in the database are processed using the Markov Model algorithm. Communication between Android smartphone and microcontroller will be designed through a WIFI network. This system is tested based on noise level with data accuracy level with noise 0-45 dB and obtained 65% result. Based on the test response time obtained that the noise level 0-45 dB obtained results of 5.41 seconds. Based on the test results from the scenario, it can be concluded that the lower the noise generated, the better the system will also respond to commands. From the test suitability get value X = 1, meaning that the system is suitability with error rate 0. In testing accuracy to view status function get value 0 with error level 0. Testing of Markov model algorithm yields the calculated 0.125 algorithms manually and code for each command
Keywords
Speech Recognition, Arduino, Android, Markov Model, Wifi
References
[1] A. Pitoyo, Cara Cepat Memilih Barang Elektronik Rumah Tangga, Solo, 2005.
[2] H. Ridwanda, "Sistem Kendali Alat Listrik Berbasis Waktu Dengan ATMEGA8535," Universitas Tanjung Pura, 2014.
[3] N. Sutarmanto, "Sistem Kendali Perangkat Listrik Menggunakan Media SMS," Universitas Sebelas Maret, 2007.
[4] R. Hamdani, "Smart Office Room Monitoring Berbasis Arduino dan Speech Control," Politeknik Caltex Riau, 2015.
[5] D. Ardiansyah, Arduino Advance – Modul Training Arduino, Jakarta, 2015.
[6] R. Binti Abuhari, Nurjannah, dan M. A. Hairuddin, Speech Recognition, Makasar, 2014.
[7] I. Lestari, "Evaluasi Fungsionalitas Learning Management System Berdasarkan ISO/IEC 9126-2," Jurnal Sains, Teknologi dan Industri., Vol. 13, No.1, pp.123-129, 2015.
[8] A. Justian, "Analisis Pengaruh Kebisingan Terhadap Performa Siswa Sekolah Dasar di Ruang Kelas," Universitas Indonesia, 2012.
[9] V. Monika, "Perancangan Program Aplikasi Android Speech To Text Bahasa Indonesia dan Inggris Menggunakan Metode Hidden Markov Model," Binus University, 2012.
[10] Y. Eni, Markov Analysis, Jakarta, 2015.
Refbacks
There are currently no refbacks.
Supervised by: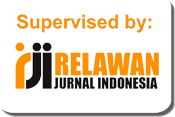 Statistic:

Creative Commons License Kinetik : Game Technology, Information System, Computer Network, Computing, Electronics, and Control by http://kinetik.umm.ac.id is licensed under a Creative Commons Attribution-ShareAlike 4.0 International License.