Peningkatan Kualitas Evaluasi Mutu Akademik Universitas Muhammadiyah Malang melalui Sistem Informasi Mutu (SIMUTU)
Abstract views: 1714
Peningkatan Kualitas Evaluasi Mutu Akademik Universitas Muhammadiyah Malang melalui Sistem Informasi Mutu (SIMUTU)
Abstract
Implementasi Sistem Penjaminan Mutu Internal di Universitas Muhammadiyah Malang dilaksanakan oleh Badan Kendali Mutu Akademik. Prinsip kerjanya mengacu pada siklus penetapan standar, pelaksanaan standar, evaluasi pelaksanaan standar, pengendalian standar dan peningkatan standar. Siklus penjaminan mutu internal tersebut menuntut kedinamisan sehingga mendorong pemanfaatan teknologi informasi sebagai tools dalam pelaksaannya. Sampai dengan saat ini, telah ditetapkan 43 dokumen mutu, dengan jumlah mahasiswa 35.466 orang mahasiswa, jumlah dosen 614 orang dosen, yang tersebar di 55 program studi dan program profesi. Apabila seluruh siklus SPMI dilaksanakan secara manual, akan membutuhkan sumberdaya manusia, waktu dan biaya yang sangat besar. Guna mengatasi masalah tersebut telah dibangun SIMUTU. SIMUTU berhasil menyediakan 13 evaluasi mutu dengan pengguna Badan Kendali Mutu Akademik, Mahasiswa, Program Studi, Laboratorium, Perpustakaan dan Dosen. Hasil pengujian fungsionalitas pada prototype SIMUTU menunjukkan bahwa seluruh fitur beroperasi sesuai dengan kebutuhan dan rancangan.
Keywords
SIMUTU, SPMI, mutu
References
[1] T. Penyusun, Pedoman Sistem Penjaminan Mutu Pendidikan Tinggi, Jakarta: Direktorat Pembelajaran dan Kemahasiswaan Direktorat Jenderal Pendidikan Tinggi, 2014.
[2] Y. Nuraeni, "Perancangan Sistem Informasi Penjaminan Mutu Perguruan Tinggi Bidang Sumber Daya Manusia," Journal of Information Systems, vol. 6, no. 1, pp. 32-43, 2010.
[3] A. Darmawan dan M. S. Hasibuan, "Analisis dan Perancangan Aplikasi Sistem Informasi Audit Mutu Internal dan Dokumentasi Penjaminan Mutu Perguruan Tinggi," Jurnal Generic, vol. 9, no. 2, pp. 342-347, 2014.
[4] Wiyana dan W. W. Winarno, "Sistem Panjaminan Mutu Pendidikan Dengan TOGAF ADM untuk Sekolah Menengah Kejuruan," Jurnal Ilmiah Teknologi Sistem Informasi, vol. 1, no. 1, pp. 7-14, 2015.
[5] A. Wibowo dan A. Azimah, "Rancang Bangun Sistem Informasi Penjaminan Mutu Perguruan Tinggi Menggunakan Metode Throwaway Prototyping Development," dalam Seminar Nasional Teknologi Informasi dan Multimedia , Yogyakarta, 2016.
[6] R. K. R. Jr. dan C. G. Cegielski, Introduction to Information Systems, United States of America: Wiley, 2011.
Refbacks
There are currently no refbacks.
Supervised by: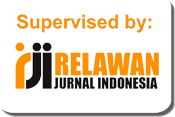 Statistic:

Creative Commons License Kinetik : Game Technology, Information System, Computer Network, Computing, Electronics, and Control by http://kinetik.umm.ac.id is licensed under a Creative Commons Attribution-ShareAlike 4.0 International License.