Abstract views: 293
Acquisition of Email Service Based Android Using NIST
Abstract
Email is one of the results of the development of information and communication technology. Email is widely used to exchange information by sending and receiving data, such as document files, images, correspondence and others. With the development of technology and information causing crimes in communicating also growing, the perpetrators of cyber crime commonly referred to as cybercrime. Any crime committed by cybercrime will surely leave the evidence, in this study will make the acquisition of android-based email using the method of national institute of standards and technology (NIST). The results obtained IP address of the sender's email header as digital evidence.
Keywords
Email, Forensic Email, IP Address, NIST, Digital Evidence
References
[1] Wearesocial, 2018, Digital in 2018 : global overview, Wearesocial.com, dilihat 8 Februari 2018, .
[2] Jakpat, 2017, Which And Why: E-Mail Service and Web Browser of Choice – Survey Report, Dilihat 8 Maret 2018, .
[3] Rose, J. (1997). E-Mail Security Risks: Taking Hacks At The Attorney-Client Privilege. Rutgers Computer & Tech. Lj, 23, 179.
[4] Faiz, M. N., Umar, R., & Yudhana, A. (2016). Analisis Live Forensics Untuk Perbandingan Kemananan Email Pada Sistem Operasi Proprietary. Ilkom Jurnal Ilmiah, 8(3), 242-247.
[5] Mualfah, D., & Riadi, I. (2017). Network Forensics For Detecting Flooding Attack On Web Server. International Journal Of Computer Science And Information Security, 15(2), 326.
[6] Agus Tri P.H, 2010, Cybercrime Dalam Perspektif Hukum Pidana, Skripsi, Surakarta, Hlm 10.
[7] Riadi, I., Umar, R., Firdonsyah, A. Identification Of Digital Evidence On Android's Blackberry Messenger Using Nist Mobile Forensic Method.International Journal Of Computer Science And Information Security (Ijcsis), Vol. 15, No. 5, May 2017.
[8] Hoiriyah, H., Sugiantoro, B., & Prayudi, Y. (2016). Investigasi Forensik Pada E-Mail Spoofing Menggunakan Metode Header Analysis. Data Manajemen Dan Teknologi Informasi (Dasi), 17(4), 20-25.
[9] Wahyudi, M. D. R. (2008). Deteksi E-Mail Palsu Dengan Mempergunakan. Jurnal Teknologi, 1, 119–126. Retrieved From Http://Jurtek.Akprind.Ac.Id/Sites/Default/Files/119_126_ Didik.Pdf.
[10] Zulfadhilah, M., Riadi, I., & Prayudi, Y. (2016). Log Classification Using K-Means Clustering For Identify Internet User Behaviors. International Journal Of Computer Applications, 154(3).
[11] Riadi, I. Jazi Eko Istiyanto, Ahmad Ashari, Subanar (2013). Internet Forensics Framework Based-on Clustering. Editorial Preface. IJACSA. Vol. 4, No. 12, 2013
[12] Agarwal, A., Gupta, M., & Gupta, S. (2011). Systematic Digital Forensic Investigation Model. International Journal Of Computer Science And Security (Ijcss), 5(1), 118–134.
[13] Indonesia, R. (2008). Undang-Undang Republik Indonesia Nomor 11 Tahun 2008 Tentang Informasi Dan Transaksi Elektronik. Departemen Komunikasi Dan Informatika, Republik Indonesia.
[14] Faiz, M. N., Umar, R., & Yudhana, A. (2017). Implementasi Live Forensics Untuk Perbandingan Browser Pada Keamanan Email. Jiska (jurnal informatika sunan kalijaga), 1(3).
[15] Umar, R., Riadi, I., & Zamroni, G. M. A Comparative Study of Forensic Tools for WhatsApp Analysis using NIST Measurements. IJACSA. Vol. 8, No. 12, 2017
Supervised by: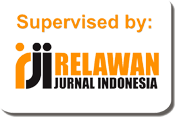 Statistic:

Creative Commons License Kinetik : Game Technology, Information System, Computer Network, Computing, Electronics, and Control by http://kinetik.umm.ac.id is licensed under a Creative Commons Attribution-ShareAlike 4.0 International License.